What is CAP-DECK?
It is a slim floor construction method that keeps all the advantages of existing deck plates but reduces story height, the amount of steel, loads, and installation time. It is an improved shoring-free long span system. The CAP-DECK is an excellent new technology that effectively reduces the construction costs as well as construction time.
Main usages
Office
Parking
Factory type apartment
Factory
CAP-Deck Applications
Top & Down method where shoring is difficult to install
Where reduction of construction time is required
Where shoring is difficult to install
Where cost of construction is a concern due to high story height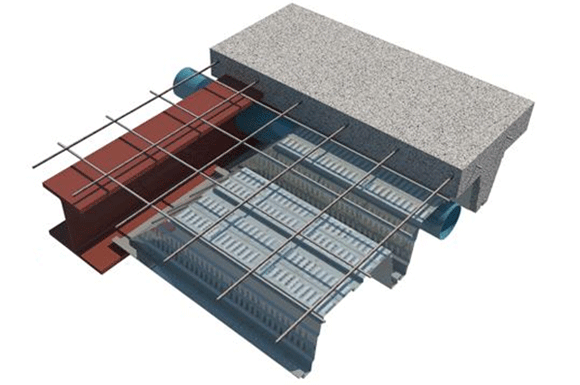 CAP-DECK's Pros and Cons
The one-way long span method can reduce story height and is economical, but it has limitations on where it can be used because it requires shoring. However, CAP-Deck's shoring-free long span method overcomes this limitation so that it can be used in more diverse applications.